BIODIESEL COMES FROM SOYBEANS OIL, VEGETABLE OIL AND OTHER AGRICULTURAL PRODUCTS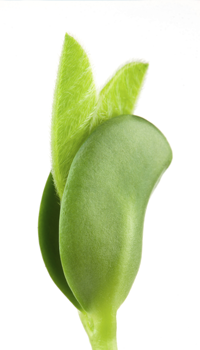 On November 1, 2002, Fred M. Schildwachter & Sons hosted "Biodiesel Day" to mark the commencement of its new biodiesel operations. The event also included the ceremonial first truck loading of biodiesel in the New York City area.
LONGER DIESEL ENGINE LIFE.
Due to its greater lubricity, Biodiesel enhances diesel engine performance.
REDUCED DEPENDENCE ON FOREIGN OIL
Home grown here in the United States by American farmers, soybean and other agricultural product components of Biodiesel, conserves petroleum imported from others.
CLEAN. GREEN. MADE FROM THE SOYBEAN.
In our goal to be kind to the earth, Schildwachter offers biodiesel fuel, which blends all-natural vegetable oils such as soybeans with of our premium diesel. In fact, we are the first terminal on the east coast to offer biodiesel. Our supplier is World Energy Alternatives, the country's largest supplier of biodiesel.
ENVIRONMENTALLY FRIENDLY BIODIESEL.
Biodiesel is a domestically produced, clean burning, biodegradable and renewable fuel that is used in ALL diesel engines. It produces fewer harmful emissions and toxins during combustion and greatly reduces carbon dioxide addition to the atmosphere (very important for reducing the build up of greenhouse gases). In addition, biodiesel contains less sulfur, the leading cause of equipment breakdowns.
Effective September 1, 2006, Fred M. Schildwachter & Sons furnishes Ultra Low Sulfer Diesel (ULSD).
HIGH PERFORMANCE BIODIESEL.
Performance, storage requirements and maintenance are similar for biodiesel blend fuels and petroleum diesel. It has a high Cetane number (good for ignition capabilities) and is a superior lubricant.
SIMPLY "FILL-UP AND GO" BIODIESEL.
Biodiesel requires no engine modification, retrofit or new refueling infrastructure. It is delivered exactly the same as is conventional diesel fuel, requiring absolutely no special handling or storage on the part of its users.
SAVINGS.
Regulated fleets can earn Energy Policy Act (EPACT) credits by using Biodiesel fuel. The Federal Energy Bill is designed to provide significant economic support for use of Alternative Fuels such as Biodiesel and provides a "level playing field" costwise.
WHO IS USING BIODIESEL?
All 31 Schildwachter Diesel Operated Vehicles
Con Edison
Town of Brookhaven, NY
PSE&G of NJ
U.S. Postal Service
U.S. Air Force
Urban Bus Systems
Interested in clean, green Biodiesel from Schildwachter? Click here for more information.

Why Use Biodiesel?
It earns EPA fleet credit for alternative fuel use.
It's good for the environment.
It helps reduce rates of asthma and other medical conditions that many have attributed, in part, to vehicular air pollution.
It helps support our nation's farmers.
It reduces our dependence on imported petroleum.
It requires no engine modification.
It helps reduce equipment repairs.
It's very safe and requires no special handling.
It has the highest BTU content of any alternative fuel.
It has a 3.2:1 energy savings ratio — the highest of any alternative or petroleum based fuel.