How Schildwachter Helps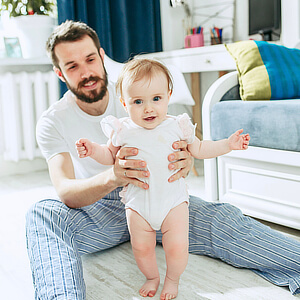 We are dedicated to a net zero future and focus on changes we can make in front of us today. A future generated by solar and wind power may be possible in the future, but we at Schildwachter will supply the clean energy and lower carbon solutions that can help today.
Schildwachter offers you the cleaner heating solutions to improve your home's efficiency and reduce your carbon footprint, including upgrades to your system that may be eligible for tax credits or rebates.
Alternatives to Electrification
Schildwachter is proud to supply you with the solution to a net-zero carbon future with Bioheat® Fuel.
Bioheat® fuel is made from renewable resources that reduce carbon emissions the moment you begin using it. A National Oilheat Research Alliance (NORA) study showed that combining solar power and Bioheat® fuel could effectively provide net-zero carbon heating.
Schildwachter delivers B20 Bioheat® fuel to all of our customers, which contains 20% renewable biodiesel and can immediately reduce your greenhouse gas emissions by about 14.5%. We promise to continue increasing the blend of our Bioheat® fuel as it becomes available and applicable to further reduce carbon emissions in the environment. It won't be long before B100 Bioheat® fuel becomes the standard used in home heating systems, and our Schildwachter trucks will first be in line when it does!
The future of renewable fuel starts today, and we're here to help make it possible. You don't have to work hard or spend thousands to reduce your carbon footprint: our clean-burning Bioheat® fuel works in the heating system you already have.
Utility companies like ConEd serve 3.4 million customers across a 604-mile service territory, and National Grid has more than 20 million customers throughout New York and Massachusetts. Avoid becoming just another number at the electric utilities, and continue to rely on the personal touch of Schildwachter for your local home comfort.
Call us at 718-828-2500 or contact us regarding any questions about our eco-friendly heating options today!