CUSTOMER RELATIONS YOU CAN DEPEND ON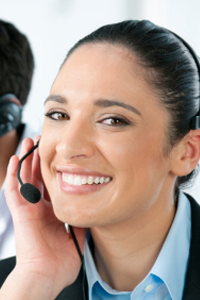 One of the reasons so many consumers choose Schildwachter is that we are a family-owned and operated business. And that means we care about our customers in a way that far surpasses any typical "Customer Relations" department.
Through the years, you'll grow to appreciate a relationship with Schildwachter. When the day comes that you really need someone to take personal interest in a problem or concern of yours, you'll feel great about being a member of our family.
Customers become friends. Friends become family. It's more than just "Customer Relations" as usual.
SERVICE WITH A SMILE ... AND MORE.
As a Schildwachter customer, you are assigned your very own Personal Representative. As time goes by, your Personal Representative will become familiar with your individual concerns and preferences. And, when the day arrives where you need special or immediate attention, we want you to feel comfortable and secure phoning your Personal Schildwachter Representative and asking for him or her by name.
THE BEST OF BOTH WORLDS.
The very personal attention of a family business combined with the resources, professionalism and quick response times of a market leader — that's Schildwachter.