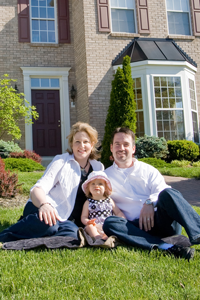 MAY I SEE YOUR COMPANY IDENTIFICATION PLEASE?
All of Schildwachter's technicians are not only highly skilled with years of experience under their belts - they're also company certified. They must pass rigorous screening before they can work for us. But we feel it is well worth it. With Schildwachter, you don't have to worry about your property or your safety ... ever. Each man has his own photo-identification.
Our fuel oil truck drivers have our truck and your delivery ticket as identification. They also have their photo-identification Commercial Drivers License. They guard your environment with their careful, clean fuel delivery.
CUSTOMER RELATIONS YOU CAN DEPEND ON
....Because we wouldn't do business any other way.
COMPANY HISTORY
For over 100 years and 5 generations, the Schildwachter family has been proudly delivering to the homes and businesses of The Bronx, Manhattan and Westchester.
AREAS WE SERVE
Since 1904, we've delivered to homes and businesses in The Bronx, Manhattan and Westchester. We will continue to maintain our standards of honesty, trust and integrity that our customers have come to expect from us.
DIRECTIONS
Map directions to us from your address.